Neutrogena Pore Refining Mattifier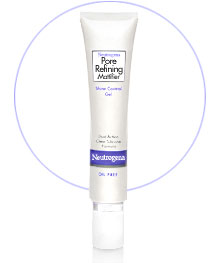 SALE: PHP 495.00
Before: Php 550.00/pc.
Mall Regular Price: Php 650.00
NETROGENA Pore Refining Mattifier
Shine Control Gel
(15g)
Neutrogena Pore Refining® Mattifier is an ultra-sheer shine control gel that instantly gives you smooth, even skin.
This dermatologist-tested, oil-free silicone formula absorbs oil and eliminates shine. It works better than a powder to prevent shine from breaking through, so make-up looks fresh all day. Its dual-action formula transforms into a silky matte finish the moment you apply it, so fine lines and wrinkles are diminished. Pores also look smaller.

Skin is smoother and more even instantly. And shine is controlled all day.
How to use: Pore Refining Mattifier is concentrated and provides over 100 applications per tube. Squeeze a small dab onto your fingertip. Apply in short strokes to the T-Zone or wherever else you need shine control and smooth, even skin. Pore Refining Mattifier can be used alone or after moisturizing. Apply before makeup

Neutrogena Lip Moisturizer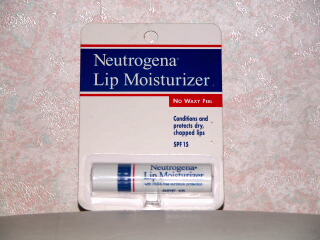 SALE: PHP 110.00
Before: Php 125.00/pc.
Mall Regular Price: Php 150.00
NEUTROGENA LIP MOISTURIZER
SPF 15
Softens, smoothens, and protects dry, chapped lips with no waxy feel. This moisture-enriched formula soothes and condiitions your lips, keeping them healthy looking and soft in all weather.
-Contains PABA-free SPR 15 sunblocks to guard gaainst the sun's UVA and UVB rays.
-Use everyday to keep lips smooth and moisturized.
Neutrogena Pore Refining Essence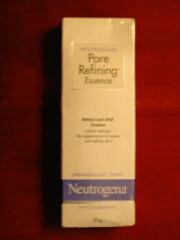 Retail Price: Php 550.00/pc.
X Regular Price: Php 650.00
Neutrogena Pore Refining Essence
30 g
A breakthrough formula with a patented liposome delivery system and effective combination of Retinol and Alpha-Hydroxy Acid:
-Retinol, the purest form of Vitamin A, works deep within the skin's surface to visibly reduce the appearance and size of pores and refine skin texture.
-Alpha-Hydroxy Acid sweeps away dull surface skin to help perfect occassional skin problems and imperfections.
-Creamy, non-greasy formula works with skin's mechanism to build moisture levels for softer, smoother skin.
NEUTROGENA RAINBATH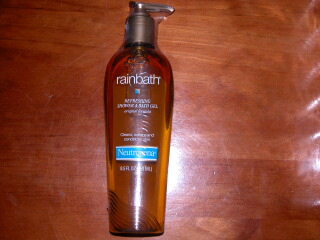 Retail Price: Php 475.00/pc.
X Regular Price: Php 520.00
NEUTROGENA RAINBATH
Refreshing Shower & Bath Gel
250 ml.
Cleans, softens and conditions skin.