Colgate Simply White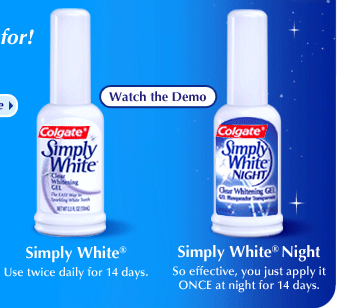 Special Price: Php 550.00/pc.
X Regular Price: Php 675.00
COLGATE SIMPLY WHITE
Clear Whitening Gel
10 ml.
The EASY Way to Sparkling White Teeth.
Clinically proven to Whiten 14 days.
Takes less than a minute to apply.
No need to let dry.
Gel formula absorbs quickly and whitens effortlessly.
Removes even deep stains.
Safe for tooth enamel.
Oral-B Toothbrush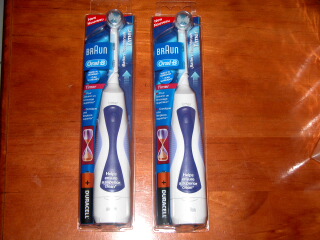 Special Price: Php 625.00/pc.
X Regular Price: Php 750.00
Braun Oral-B Toothbrush
Made in Germany
-Cleans better that an ordinary toothbrush
-Safe on teeth and gums
-Helps maintain healthy teeth and gums
-with timer