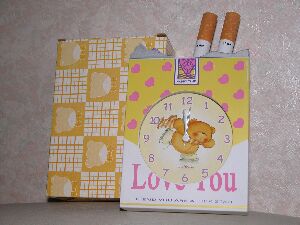 Php 170.00
Cigarette Clock with box
Free Shipping
plus with freebie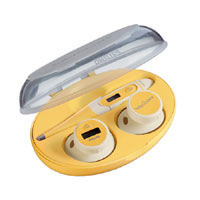 GREAT GIFT FOR BABIES and NEW MOMs!!!
Our Price: Php 999.00
Reg. Price: Php 1,500.00
You SAVE: Php 501.00
Philips Baby Thermometer Set
This complete kit contains an orthodontic silicon nipple pacifier which can be swithched out with an identically shaped thermometer soother to easily obtain your child's temperature. The soother is ven dimpled to prevent irritation on baby's sensitive skin. Flexible tip thermometer for added reassurance. The Paciifier nipple is detachable for easy cleaning.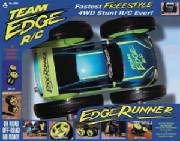 Our Price: Php 2,900.00

Reg. Price: Php 3,500.00

You SAVE: Php 600.00

Taiyo Edge Runner Remote Control Car 40 Mhz

Fastest Freestyle 4WD remote control ever! Edge Runner can do stunts no other remote control even dreamed of! And the torque (twisting power) of its huge Gyro Wheels means it blasts across dirt, grass and pavement with REAL all-terrain performance that leaves other so-called "all-terrain" vehicles in the dust! Giant gyro wheels let you reverse at speed to flip over and go in the opposite direction! Gyro wheels extend out front to bounce off obstacles! Runs at 45 degreee angle on tires and pegs! Freestyle stunt grinding pegs for stunts no other remote control can do! Goes up on its side 90 degrees to actually drive off the tires, on the pegs! 9.6 volt power and speed. Dual 280 motors. For ages 8 and above.

- SOLD -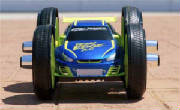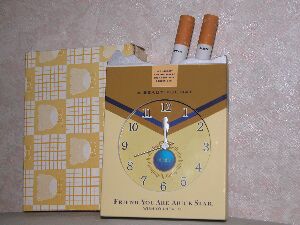 Php 170.00
Cigarette Clock with box B
Free Shipping
plus with freebie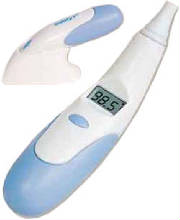 Our Price: Php 2,500.00
Reg. Price: Php 3,000.00
You SAVE: Php 500.00
Safety 1st Accu-Scan Ear Thermometer
The Safety 1st Accu Scan Ear Thermometer lets you take your baby''s temperature accurately in just one second. Thermometer takes 16 measurements and averages the highest four to give you a precise reading. Your little one''s fever should be monitored closely and meticulous. This thermometer gives you a hand with nursing your baby back to feeling better.
Features:
Memory feature helps monitor a fever
Large digital display is easy to read, Auto shut-off after one minute, Audible and visual indicators signal when a new temperature reading is complete, Celsius/Fahrenheit switch, Protective storage base and long life lithium battery included.